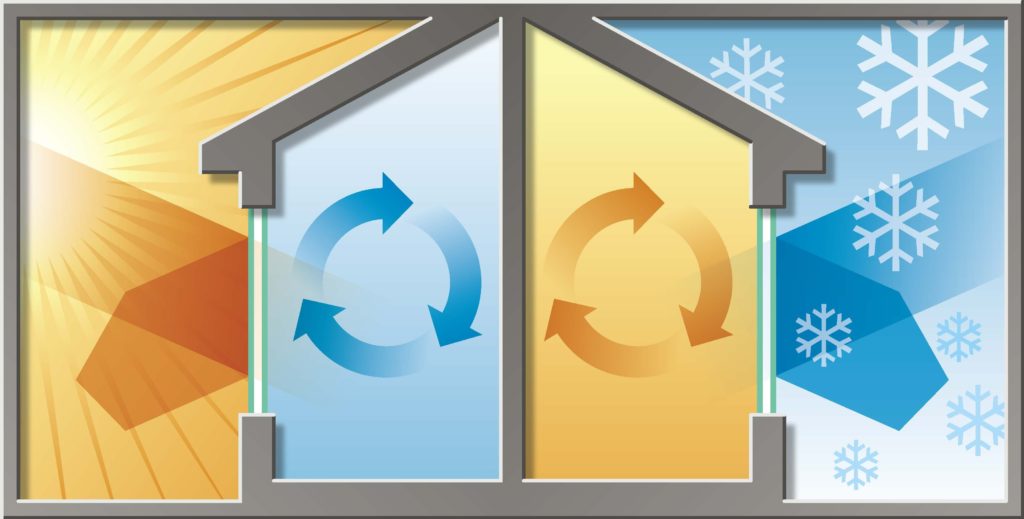 New and existing renovation projects in South Australia are required to comply with an energy rating system. AA Windows Pty Ltd. is able to offer a number of solutions to meet these requirements.

Performance Glass
We can provide single glazed windows and doors fitted with Low-E glass in annealed, toughened, or laminated form, depending on glazing code requirements. These glasses are available in a range of tint colors. Tinting helps with glare reduction on hot days but can inhibit warming on sunny winter days.

Double Glazing
The vast majority of our products can incorporate double glazing. The double glazing units can be made up of combinations of annealed, toughened, or laminated glass, depending on glazing code requirements. To achieve higher energy ratings, they can also incorporate high efficiency (Low-E) glass. Our units use argon gas as the separation medium. As well as keeping heat out in summer and during winter, thus reducing heating and cooling costs, they also reduce noise ingress.

Design Assistance
Our sales advisors can assist with the selection of the most efficient and economical option for your project.